Madewell Fall Collection 2018
Madewell's semi-annual collection stories typically follow a traditional web editorial layout. However, for this season, I proposed a redesign in order to make the on-location creative the central focus of the story.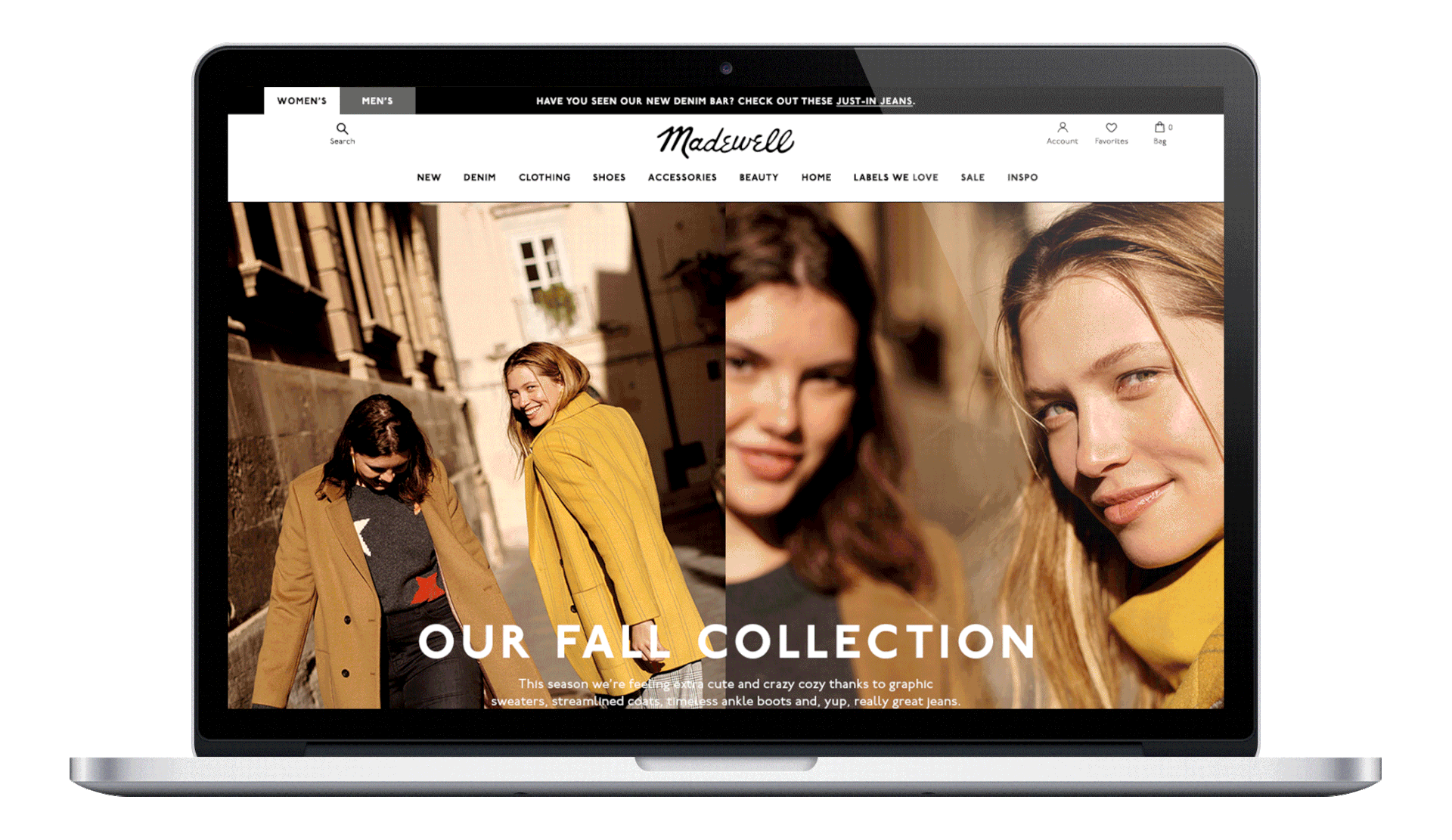 At large breakpoints, the editorial story uses a split screen layout that—on the left—subtly transitions the product information belonging to each look. The Shop The Look button reveals laydown images of the products featured in each look, each laydown linking to its respective product page. The right side showcases the stunning travel photography.
At smaller breakpoints, the layout becomes entirely vertical, but the imagery maintains top billing.